Innova's management team possesses significant recruitment industry experience and leads by example to inspire other employees to continually exceed customer expectations and live by the company's values.
​​
Senior Vice President and Managing Director - Innova International
Ben joined Innnova in 2012 with a mandate to establish Innova's staffing operations in Singapore. In 2019 he relocated to the United Kingdom to take up his present appointment. In his role he is responsible for the international operations of Innova, ex USA, including the United Kingdom, Belgium, France and Singapore.
Ben is passionate about recruitment, talent management, technology, and market disruption. He is highly motivated to see people succeed in their careers and firmly believes You deserve a job you love!

Over a 23 year career, Ben has gained vast experience in recruitment, sales, finance, technology and general management. He has broad international experience having worked in, established new, grown existing and managed, businesses with multi-country responsibility in Europe, Asia and Australia.
​
Julie Smith - Managing Director, Innova Consulting Group (EMEA)
Julie joined Innova in 1990 and has over 20 years of direct workforce solutions experience. Julie is responsible for the implementation and operational delivery of all MSP, Statement of Work, Resource Process Outsourcing, and Total Talent Management solutions internationally, including Europe, Middle East, and Africa (EMEA).
She leads the teams in providing best-in-class services through Six Sigma initiatives to deliver continual improvement. She has been instrumental in enabling Innova's clients to expand their operations in new territories, meeting the challenges of introducing structured programs and services in different cultural, legal, and social environments. She spearheaded the first global vendor-neutral MSP program and personally went to over 10 countries to implement the program and introduce MSP to those countries for the very first time. As a Six Sigma Green Belt and Six Sigma Project Champion, Julie is focused on driving continuous improvement and ongoing process efficiencies for Innova's clients, while ensuring they benefit from full visibility and accountability in their hiring strategies.
Julie works with our clients corporate teams to provide strategic insight and recommendations.
​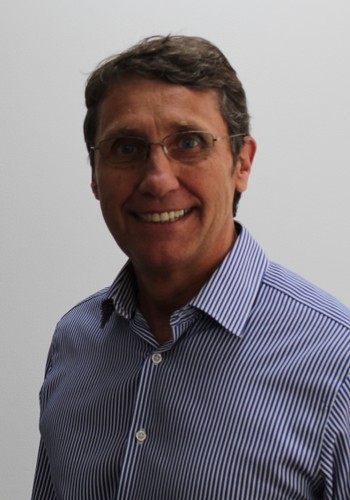 ​
Francois Debertrand - Chief Financial Officer International
Francois joined Innova in October 2013 as Chief Financial Officer - International. With more than 20 years' experience of financial roles in a multinational environment, he has covered operations spreading from California to New Zealand and Norway to South Africa.
He started his career in France before moving to the UK after a short spell in the US and also worked for three years in the Netherlands. Francois gained exposure to the recruitment industry as the CFO for Europe at Monster, where he was a key contributor to a large-scale expansion across Europe, and also took responsibility for the staffing and executive search divisions of the group in southern Europe.
Francois has a passion for managing change and challenging situations in multinational fast-paced environments. His favourite quote is from Seneca: "If a man does not know to which port he is sailing, no wind is favourable to him."
​Want to learn more? Click: Meet our team of consultants