We believe the right person can make a real difference for every company. Innova are continually seeing signs of the market improving and as we look further ahead into 2021 & beyond Innova Singapore are seeking to expand and continue our journey of year on year growth!

Working for Innova, you will be part of a diverse team that is committed to our clients' success. You'll have the chance to work with leading-edge companies, learn from industry specialists, and gain tremendous career experience and opportunities. At Innova, we never forget that the success of our business depends on the success of our employees, so we strive to promote a positive, supportive, entrepreneurial environment where our employees can thrive and grow.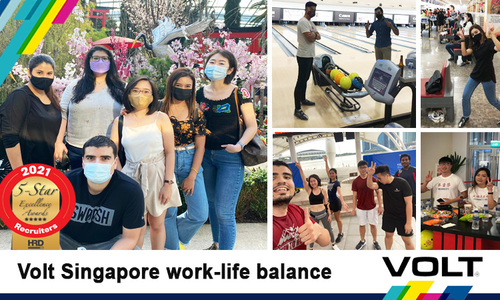 ​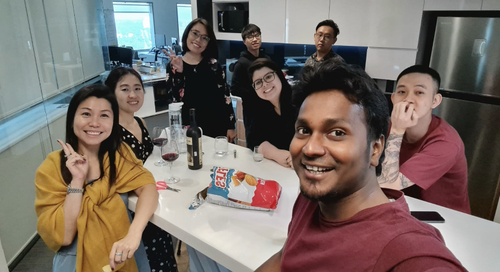 ​
We are currently hiring for Recruitment Consultants. Whether you are a fresh graduate, worked in other industries or an existing experienced consultant, we want to hear from you. We are hiring across our teams to enable Innova Singapore to reach its potential over the next 5 year growth cycle.
​
​
​​Watch our team video:
​
What we offer:
Very competitive monthly commission scheme

Training & development

Fun & collaborative working environment

Flexible working environment

Career pathway

Awards – Monthly team outings, quarterly awards , annual awards

About Innova - Global
Innova is an award winning, global workforce solution provider, listed on the NYSE and a Fortune 1000 organisation. Innova propels businesses and careers forward with expert momentum. Innova's 35,000 employees work across 85 offices worldwide to provide workforce management and talent acquisition solutions to businesses and job placement services. With 70 years of industry leadership and a growing global team of employment strategists, partnerships and proactive approach to business needs, Innova strive to maintain an innovative and highly relevant sector-based portfolio globally.
Want to know more about the history of Innova? View here
Life at Innova Singapore
Creating a positive and healthy culture is vital for any employee's wellbeing and success. The main qualities in Innova Singapore's team and work life are a positive workplace culture which boils down to the following key characteristics:
Collaboration & team work - Providing support for one another

Driving excellence to our clients and candidates

Treating one another with respect, gratitude, trust, and integrity

Output driven mindset via a flexible working environment

Fun & celebrating success – Celebrate the high's and learn from the low's!

History of Innova Singapore
Ben Batten joined Innova in 2012 with a mandate to establish Innova's staffing operations in Singapore which formed the group, rapidly driving revenues within a very impressive time period! Innova Singapore is now one of the most successful & respected workforce providers in Asia offering contract solutions, payrolling & permanent solutions. In 2019 Ben and his family relocated to the United Kingdom to take up his current appointment as Vice President for the International recruitment business which includes the United Kingdom, Belgium, France and Singapore.
Adam Cole took over the Singapore Business in September 2020 and with his global recruitment experience across both contract and permanent solutions the Singapore office is well positioned to continue to grow and maximise its potential across the APAC region over the next Key cycle. Adam is a committed leader operating from a set of core values which sets the tone for the entire organization. With a tenured Leadership Team in place it's an exciting stage of evolvement that no doubt will present opportunity for all in relation to personal development and earning potential via our very competitive commission structure. View the Singapore team here

As Innova continues to build its presence are very proud to partner with The American Chamber of Commerce in Singapore (AmCham) - the largest and the most active international business association in Singapore and Southeast Asia. View our other affiliations here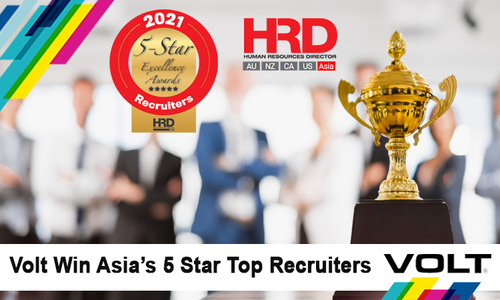 ​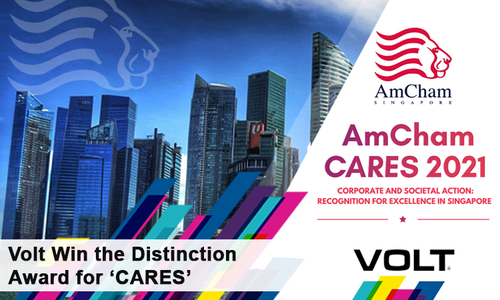 ​
​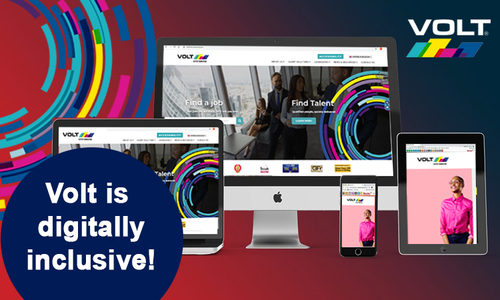 Learn more about Innova being accessible to everyone online! click here
​

​
If you want to be part of an award winning global team of experts - contact Innova today: singapore@voltasia.com.sg​

​VISIT OUR INTERNATIONAL CAREERS PAGE HERE